Preview mode
Once you have created your project on Hygraph and deployed it, you'll need to change the preview mode settings with your's website URL.
Preview mode will enable content editors to preview the entire website, with changes that weren't published, like new pages or even navigation updates.
To change the settings, you'll need to go Schema -> Page -> Sidebar -> Preview.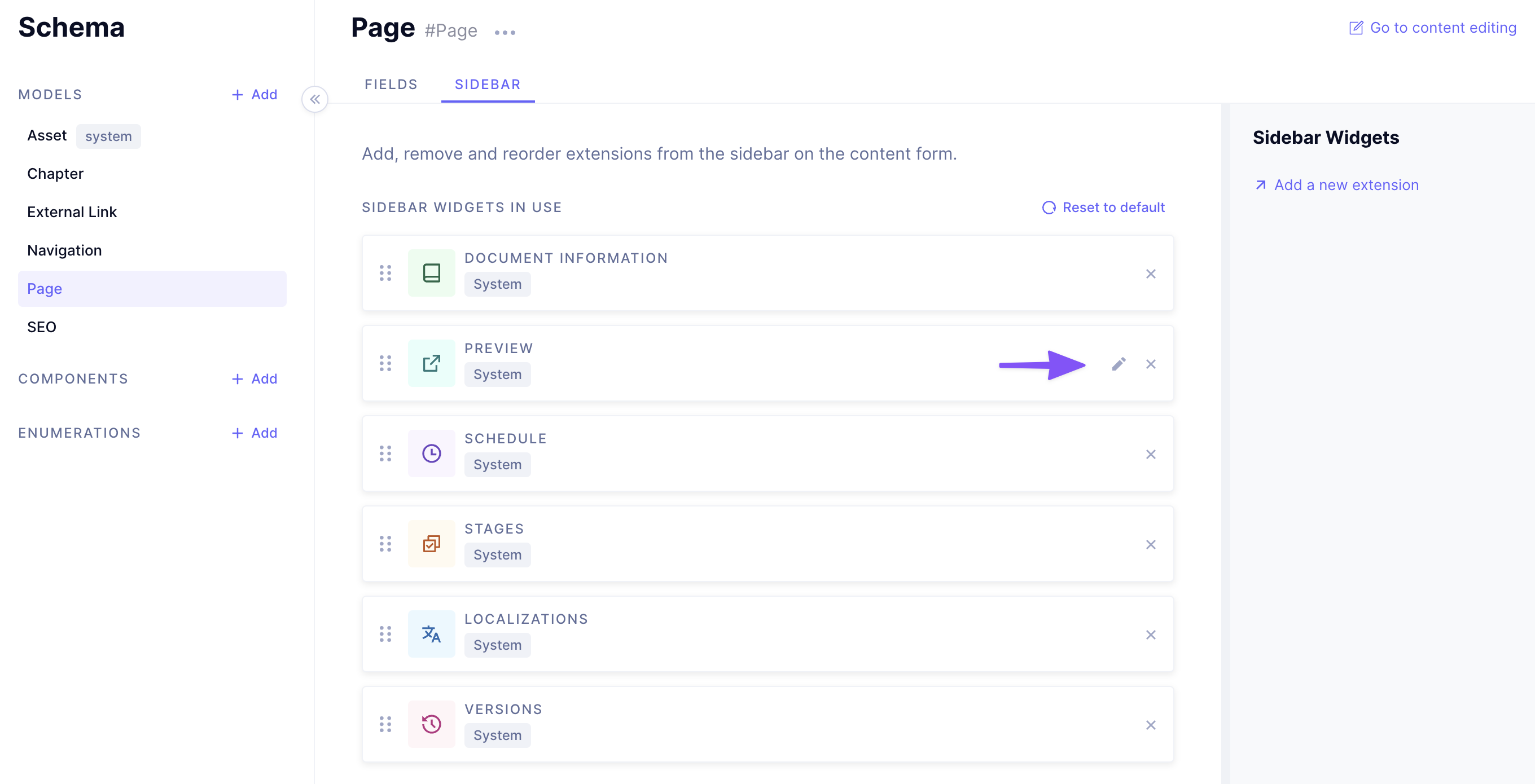 You can change the Preview URL template with your's website URL on the modal. Click Save, and you're ready to go!
If you changed the secret environment variable when deploying, you'd also need to change it in the settings.